Home
Mancelona Regional Chamber of Commerce and all its members welcome you to our community. Mancelona is located in the northwest region of Michigan's lower peninsula, in beautiful Antrim County.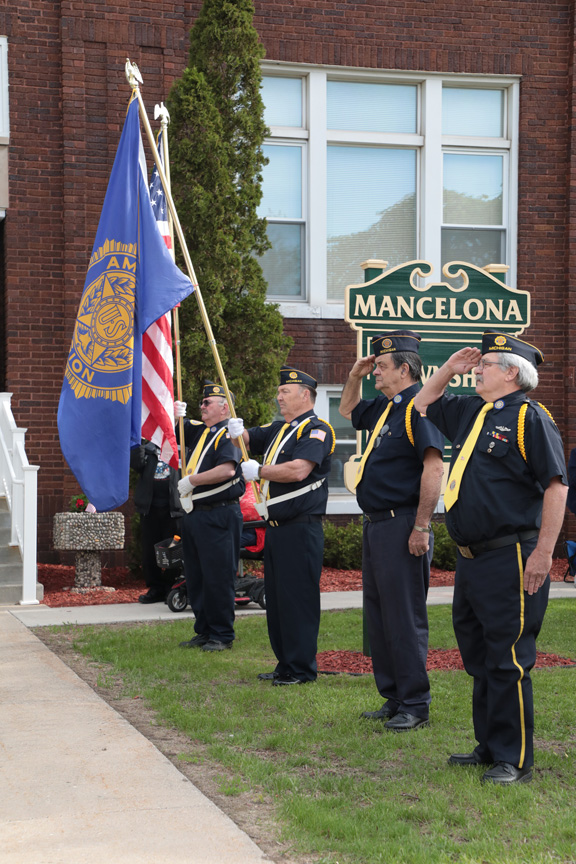 Welcome, visitors!
2021 MEMORIAL DAY SERVICE: The American Legion George Puckett Post #264 presides over the Memorial Day service. All will gather at 9:00 a.m. on Memorial Day, May 31, 2021 downtown Mancelona on the lawn of the Township Library. There will be a brief service, then fall out and reconvene at Fairview Cemetery in the NW portion off Cedar River Road (across from Mancelona Gill-Roys Hardware side entrance) for a service there. After which, we will fall out and proceed to St Anthony Catholic Cemetery on West Limits Road, just west of U.S. 131 intersection. When this service concludes, the American Legion will drive north to Alba for a service at their cemetery, near the fire department. Everything will be the same as in past years, with the exception of a marching parade. You may walk or drive between cemeteries, but there will not be a marching parade this year; we're hoping to have this back in 2022.
MANCELONA BASS FESTIVAL TIME!! This year's event has been changed to Memorial Day weekend and runs Thursday, May 27 through Monday, May 31, 2021. Follow mancelonabassfest.org or their Facebook page. Carnival wrist bands are available at the carnival daily (Thursday, Friday, Monday for $20 per band per day, and Saturday and Sunday for $25 per band per day). They are not available in stores.
VISITORS GUIDE IS HERE: Pick up your copy of the new 2021 issue of our Visitor's guide, Life on the 45th, available in stores now throughout Mancelona, Alden, Bellaire and Central Lake. The guide includes shopping, dining, recreation, calendars of events and membership directory for these areas.
SUMMER CONCERT SCHEDULE: We have four outdoor concerts planned for 2021. We will be celebrating Mancelona Township's 150th birthday (details to be announced as confirmed). See the concert schedule, here.
See our News & Announcements page for updates on events taking place around the county.
NEED ASSISTANCE WHEN VISITING? For more information call the Chamber of Commerce - 231-587-5500 or This email address is being protected from spambots. You need JavaScript enabled to view it.
Check our community calendar of events for a listing of events taking place in and around Mancelona. Come on up, come visit, explore the area, and have a relaxing time. The local Chambers of Commerce are eager to answer your questions and proud of their communities. Let us know how we can help you! Mancelona: 231-587-5500, and Bellaire: 231-533-6023.
ABOUT OUR SITE
Our Organizations and Links is a directory of the most frequently requested numbers. For a comprehensive membership directory, including non-profit organizations and the church directory, visit the Membership Directory link. We look forward to your visit. Please, contact us if you have any questions about the area. We are always happy to assist!