News & Announcements
Bass Festival 5K Walk/Run
Communities In Schools of Mancelona presents the 7th annual Bass Festival Run to benefit CIS. The event is a 5k Run/Walk on a course consisting of low traffic roads and a scenic trail with hills in Mancelona. The race starts and ends at Palmer Park in Mancelona.
Entry Fee - ages 13+ is $20 pre-registration and $25 day of event. Ages 12 and under is $10 pre-registration and $12 day of event. Medals will be awarded to the top 25 female and top 25 male finishers. A mystery prize will be awarded to teams. T-shirts will be given away to the first 100 entrants.
Check in is day of event beginning at 8:00 a.m.
For more information call Communities In Schools of Mancelona at 231-587-5044 or visit www.CISMancelona.org on the web.
Entry forms are required. Click here to view/download a .pdf registration form. Sponsorships are being sought and encouraged. For details call Amy Burk, Executive Director, at 231-587-5044 or email This e-mail address is being protected from spambots. You need JavaScript enabled to view it
Antrim County Fair Book Cover Contest
If you live in Antrim County and are in grades K-12, your artwork could become the cover of the 2013 Antrim County Fair Book. The Antrim County Fair Book Cover Contest is open to Antrim County youth, grades K-12. The
winner will receive a $50 cash prize from the Antrim County Fair Board. Contest deadline is March 1, 2013.
Designs should represent the fair, using artwork such as animals, fruits & vegetables, crafts, hobbies, food, etc.).
Entries will not be returned.
The winning entry will be posted on our website: www.antrimcountyfair.com.
Entries should be submitted to the MSU Extension office, P.O. Box 427, Bellaire, MI 49615.

Contact the MSU Extension office at 231-533-8818 with any questions. Judges decisions are final and winner will be notified no later than March 15, 2013.
Requirements are as follows:
No larger than 8 ½ x 11 inches
Black with one other color maximum - no pencil designs please
Computerized lettering acceptable
Free hand drawn art is preferred
Must include "Antrim County Fair" and "2013"
Include "August 8-10" and "Craven Park, Bellaire" —or leave room for us to add it to the artwork before printing
Please write your first and last name, age, address, and phone number on the back of your
entry.
Kiss Carpet Celebrates 26th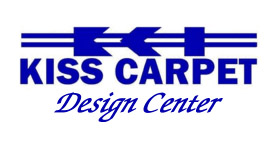 Kiss Carpet Design Center is celebrating 26 years serving northern Michigan with their floor covering needs. Now is the time for you to take advantage of this special anniversary by checking out the gifts our vendors have given us. These special offers are only available during the month of March.
We are very pleased to be able to offer 0% interest financing until 2015. Use this to help you replace or update your floor covering. We also have our most popular products marked up to 40% off. These premier products include all types of carpet, porcelain tile and stone, wood, vinyl and more.
Not sure what product is right for you? Kiss Carpet has on staff designers to help you decide, and to educate you as to the proper product for your application. Stop in to one of our three locations: Mancelona where it all began in 1986, Traverse City where you can meet with Ken Roberts Sr. who started it all, or Harbor Springs where we share space with the Preston Feather Building Center Team.
Doing business with Kiss Carpet Design Center always offers free estimates and a lifetime guarantee of your installation peformed by one of our certified installers.
Ken Robers Jr. & Denis Fordanich - Harbor Springs - 231-487-9447
Kelly Fisher, linda Edema, Lisa Windish & Heath Depue - Mancelona - 231-587-9450
Ken Roberts Sr & Tim Haber - Traverse City - 231-947-7247
Derrer Oil Adds Fryer Foods to Menu
Derrer Oil's downtown location now has a deep fryer, and has added several new items to their menu. Deep fried mushrooms, chicken strips, jalapeno poppers, battered mushrooms, onion rinks, pork egg rolls, seasoned potatoes wedges, chicken nuggets, mozzarella sticks, mini tacos and more. Stop in and grab a bite as you fill up the tank with gas! Derrer Oil has a location on State Street, and on the north end of U.S. 131 next to McDonald's.
Pizza Shoppe Celebrates Anniversary
Congratulations to Bernie and Sue Blackmore, and the 31st anniversary of the Pizza Shoppe, Halloween night October 31. Everyone is invited to stop in for cake and coffee and help celebrate their anniversary. The Pizza Shoppe is located downtown Mancelona on State Street. Visit their
Website
or call 231-587-5162 for information. Call ahead to place your orders for pick-up or delivery! Happy Anniversary!