Homebuyer Class
Event
Title:

Homebuyer Class

When:

Apr.24.2017

,

6:30pm

-

8:00pm

Where:

Mancelona Township Offices - Mancelona, MI

Category:
Description
Do you want to learn more about what it takes to purchase a home?
If you are new to the process, or if the thoght overwhelms you, please consider coming to an upcoming informational session on the homebuying process.

This introductory class will be presented by local lener Deb Woodbeck of Movement Mortgage and Realtors Ellie Krieg and Donna Gundle-Krieg of DEK Realty.
WHEN: April 24, 2017 from 6:30 p.m. to 8:00 p.m.
LOCATION: Mancelona Township Hall, 9610 S M-88 Hwy, Mancelona
We will address:
The process of buying a home
The benefits of using a realtor as your buying agent
What homes are currently available
How many houses should you look at
What information you should gather before making an offer
Do you think you don't qualify for a home loan?
How much money do you need to buy a home
Any other questions you may have about the process
RSVP: Ellie Krieg: This email address is being protected from spambots. You need JavaScript enabled to view it.or 231-944-8068
or Debbie Woodbeck, NMLS # 131385 This email address is being protected from spambots. You need JavaScript enabled to view it.
We will be providing pizza and drinks for those attending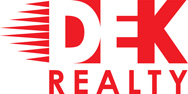 ---